Is it real to make high-quality repairs and save money? We learned from the designers at Letto interior studio how to create a cool interior and stay within budget.
1. Order a design project
A design project is often perceived as a luxury, but in fact, the cost of design is more than paid off during the renovation. For example, you will not buy unnecessary materials that you then throw away. And you also don't have to redo the work done if you suddenly make a mistake in the calculations. A well-developed and detailed design project will reduce your expenses by tens, and sometimes even hundreds of thousands of rubles.
If you have a limited budget, then you should still not refuse the help of a professional. Pay attention to the studios that offer ready-made design projects in popular styles.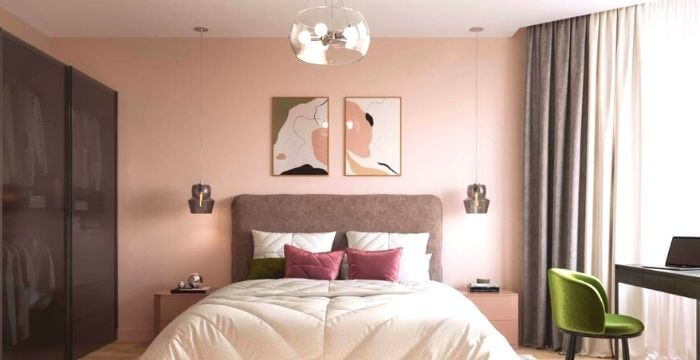 2. Let them share the discount with you
Almost every designer has discounts from a lot of suppliers of furniture and materials. Some designers are happy to share this discount with a customer. Therefore, by ordering a complete set through your designer, you can save 3-5% on the cost of materials and furniture.
Plus, some design studios, when ordering a complete set, even control all deliveries, verify articles, relieve you of all the headache, and eliminate unnecessary costs in the process.
3. Do not give up on designer supervision
Field supervision is also a way to save money. You're in luck if your team is honest and calculates the estimate without error. But more often it happens in a different way: you get an estimate that suits you, and in the process, you get another 20 percent on additional work that you probably don't even need. This can be avoided if you agree on the estimate for the work, having all the drawings on hand.
Also, if your designer does architectural supervision, then the team does not have the opportunity to add extra work, square meters, or centimeters of cable. So the compliance of the initial estimate with the final one is also a guarantee of honest savings during repairs.
4. Haggle
If you nevertheless dared to do independent supervision and assembly, then bargain without hesitation. The building materials market is very competitive, even official stores are ready to give a discount, if only you chose them.
Minus 10,000 rubles on the laminate, minus another 5,000 rubles on the tiles – a very decent amount can run up here. The main thing is to understand that it is possible and necessary to ask for a discount, and an interested seller will definitely meet halfway.
5. Give preference to paintable wallpaper
Today, paintable walls are the most popular finish. As we all know, to prepare a wall for painting is very expensive. But modern manufacturers offer high-quality paintable wallpaper. Wallpaper for painting will look indistinguishable from a painted wall, of course, unless you equip yourself with a microscope to check it.
6. And laminate
Laminate manufacturers are also moving forward. This flooring remains one of the cheapest, with quality improvement every year. Laminate today is a worthy alternative to engineering or parquet boards.
7. Take domestic tiles
Tile is traditionally considered an expensive material; a decent budget is laid on it. At the same time, domestic manufacturers do not lag behind Western manufacturers and tirelessly come up with new collections that meet the latest trends at attractive prices.
8. Look for small furniture manufactures
When it comes to savings, for some reason IKEA comes to mind first. Indeed, there are inexpensive items in their assortment, but if you strive to get high-quality furniture for many years, then even in IKEA you will have to pay a round sum.
Pay attention to small furniture manufacturers from Russia. They often create stylish furniture from quality materials at a reasonable price. Of course, you have to do a whole lot of research, but a great sofa for little money is the best reward for your efforts.
9. Build standard cabinets into niches
Built-in furniture is not a cheap pleasure. To save your budget, it is better to "adjust" niches to standard positions. Visually, it will look like built-in furniture to order, but in reality, you will put the same PAX or OPHUS from IKEA in a pre-prepared niche and for little money.
10. Save on internal shelves headset
Kitchen furniture as a whole costs a lot, and models from MDF or solid wood are unpleasantly surprised by the amount of the check. You should not deny yourself the pleasure of living in an apartment with a beautiful kitchen, just for reasons of economy, frames and internal shelves can be made of chipboard. Such a kitchen with a desirable facade, but simpler "internal" will cost 20% cheaper.